Send Inquiry
Avail from us highly effective Pharmaceutical Tablets, Pharmaceutical Capsules, Antibiotic Tablets and many more Medicines and Ointments at reasonable prices...
About Our Company

To provide our clients with highly effective medicines, we "Unicowin Formulations" started our company in 2008 as PCD pharma Company. Our wide range includes Pharmaceutical Tablets, Pharmaceutical Capsules, Injectable, Syrups, and Powder & Ointments etc. We have appointed a diligent team which works day and night for the benefits of customers. Our brand is trusted across the nation for the effectiveness of medicines. As we have initiated our company to take care of our society and not to spread our business, all our products are offered at market leading prices. We have a large number of satisfied customers across the nation. Our company caters to the needs of many major hospitals, dispensaries and nursing homes.
Most Popular Products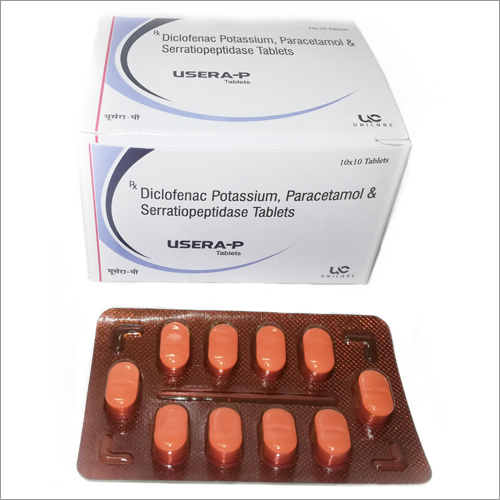 Diclofenac Potassium 50mg + Paracetamol 325mg + Serratiopeptidase 10mg Tab.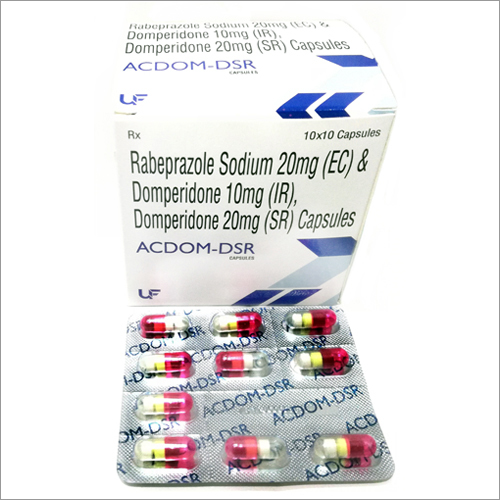 Rabeprazole 20mg, Domsperidone 10mg (IR) Domperidone 20mg (SR) Capsule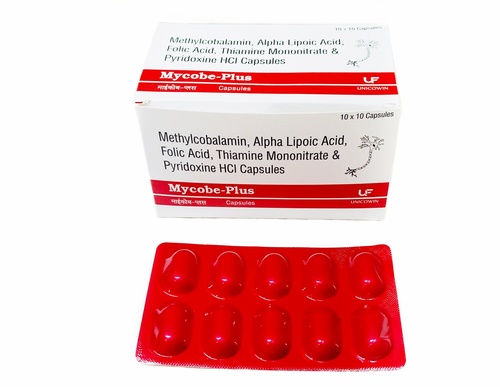 Alpha Lipoic Acid 100mg + Methylcobalamin 1500mcg + Pyridoxine 3mg + Folic Acid 1.5mg+ Thiamine Mononitrate 10mg Cap. IN DRUG

Customers frequently contact us as for them we are the most entrusted company to obtain medicines form.

"Unicowin Formulations is one of the best pharma companies to offer all the essential services related to Pharma PCD/FRANCHISE."

Reasons To Obtain Pharmaceutical Products From Us

Every time we see our clients pleased, we feel tremendously proud of us. Customers prefer us as they find a wide variety of medicines under one roof. Our range includes Antibiotics, Multivitamins, Anti-Allergic, Anti-Inflammatory, Analgesic, Cardiac & Diabetics, Nephrology & Neurological Products used for treatment of Gynaecological Disorder, Cardiac & Neurological Disorder, Rheumatoid Arthritis, Allergic Rhinitis, Asthma, General Weakness, Fatique. All our offerings have accurate composition which takes less time to provide relief to the consumers. As we are one of the most experienced pharmaceutical companies, our medicines are highly recommended by doctors. Across India our range is demanded because:

Our medicines have longer shelf life

The ointment we offer provide relief in less time

Our consumable medicines are easy to swallow
Packaging of Our Products

It is very important to use high quality packaging for pharmaceutical products to protect their effectiveness. We make sure that all the medicines are properly packed and do not get affected by moisture and outer dirt. Each packet and box is thoroughly checked before the delivery of consignments. Thankfully we have never received any complain regarding flaws in packets of pharmaceutical products.

Our Motive, Vision & Values :

Right medication should reach to the right patient. We provide best quality medicines and drugs at the most affordable prices.

To become a quality and technology based top-notch pharmaceutical company not only in India but also in the world.

We are a customer oriented company and to provide wholesome satisfaction to our valued customers is our prime motive.
Product Range :

Pharmaceutical Tablets

Aceclofenac 100mg + Paracetamol 325mg

Aceclofenac 100mg + Paracetamol 325mg + Serratiopeptidase 15mg

Azithromycin 250mg

Azithromycin 500mg + Lactic Acid Bacillus

Acebrophylline 200mg (SR), Fexofenadine 120mg and Montelukast 10mg

Amoxycillin 500mg + Potassium Clavulanate 125mg

Calcium Citrate 1000mg, Vit. D3 500 I.U, Magnesium 100mg, Zinc 4mg

Cefixime 200mg + Ofloxacin 200mg + Lactic Acid Bacillus

Cefixime 200mg + Lactic Acid Bacillus 60 million Spores

Cefixime 200mg + Clavulanic Acid 125mg

Cefuroxime 250mg

Deflazacort 6mg

Diclofenac Potassium 50mg + Paracetamol 325mg

Diclofenac Pot. 50mg + Para 325mg + Chlorzoxazone 250mg

Diclofenac Potassium 50mg + Serratiopeptidase 10mg

Diclofenac Potassium 50mg, Paracetamol 325mg, Serratiopeptidase 10mg

Drotaverine 80mg + Aceclofenac 100mg

Drotaverine 80mg + Mefenamic Acid 250mg

Diphenhydraine 25mg, Phenylephrine10mg, Para 500mg, Caffeine 30mg

Etizolam 0.5mg + Propranolol 20mg

Etoricoxib 90/120mg

Ferrous Ascorbate 100mg + Folic acid 1.5mg + Zinc 22.5mg IP

Gabapentin 300mg + Methylcobalamin 500mcg

Hydroxyzine HCL 25mg

Levocetirizine 5mg + Phenylephrine 10mg + Para 325mg

Levocetirizine 5mg

Levocetirizine 5mg + Montelukast 10mg

Mefenamic Acid 250mg + Dicyclomine 10mg

Nimesulide 100mg + Paracetamol 325mg

Ofloxacin 200mg

Ofloxacin Ornidazole Tablets

Powder & Sachets

Cholecalciferol 60,000 IU Granules in Sachets IP

Protein Powder with Essential Vitamins And Minerals (Chocolate Flavours)

Injectables

Ceftriaxone 1gm + Sulbactam 500mg with Sterile Water

Rabeprazole 20mg with Sterile Water

Creams & Ointments

Ketoconazole, Iodochlorhydroxyquinoline, Tolnaftate, Gentamicin & Clobetasol Propionate Cream

Luliconazole 1% w/w Cream

Pharmaceutical Capsules

Acebrophylline 100 mg

Alpha Lipoic Acid 100mg , Methylcobalamin 1500mcg, Pyridoxine 3mg, Folic Acid 1.5mg, Thiamine Mononitrate 10mg IP

Benfotiamine 50mg, Methylcobalamin 1500mcg, Alpha Lipoic Acid 100mg, Folic Acid 1.5mg, Chromium Picolinate 200mcg, Pyridoxine 3mg IP

Calcitriol 0.25mcg, Calcium Carbonate 500mg, Methylcobalamin 1500 mcg, Vit. B6 3mg, Folic Acid 1.5mg IP

Lycopene (6%) 5000mcg, Vit. A Acetate 2500 I.U, Vit. B1 1mg, Vit. B2 1.5mg, Vit. B6 1mg, Vit.E 10mg, Vit. C 50mg, Zinc 15mg, Selenium Dioxide 100mcg, Magnese 1.5mg IP

Itraconazole 100/200mg

Omeprazole 20mg + Domperidone 10mg SR

Pantoprazole 40mg + Domperidone 30mg SR

Rabeprazole 20mg + Domperidone 30mg SR

Rabeprazole 20mg + Levosulpiride 75mg SR

Pharmaceutical Suspension/Syrup

Aceclofenac 50mg + Paracetamol 125mg Suspension

Amboxol 15mg+ Terbutaline 1.25mg + Guaiphenesin 50mg + Menthol 2.5mg Syrup

Calcium Phosphate 82mg + Vitamin D3 200 IU, Vit. B12 2.5mcg IP Suspension

Chlorpheniramine 1mg + Phenylephirne 5mg + Para 125mg Suspension

Cyproheptdine HCL 2mg + Tricholine Citrate 275 Syrup

Digestive Enzyme + Pepsin IP Syrup

Disodium Hydrogen Citrate (B.P.) 1.53gm Syrup

Dextromethorphen 10mg + CPM 2mg + Phenylephirne 5mg Syrup

Ferrous Ascorbate 30 mg + Folic acid 550mcg Suspension IP

Herbal Liver Tonic Syrup

Gynae Tonic Syrup

Levosalbutamol 1mg + Ambroxol 30mg+ Guaiphenesin 50mg Syrup

Lycopene 5000 mcg, Pyridoxine 1mg, Cyanocobalamin 1mcg, Vit. D3 200 IU, Nicotinamide 20mg, Calcium pantothenate 5mg, folic acid 300mcg, Copper sulphate 2.5mg, Potassium 1mg, Magnesium sulphate 2mg , Zinc 7.5mg, Selenium 60 mcg Syrup IP

Hydroxyzine HCL 6mg/ml Oral Drops

Magaldrate 400mg + Simethicone 20mg Oral Suspension (Sugar Free)

Mefenamic Acid 50mg + Paracetamol 125mg Suspension

Ondasetron Hcl 2mg/5ml Oral Syrup

Paracetamol 125mg/ml Oral Suspension

Paracetamol 125mg, Phenylephrine 2.5mg + Chlorpheniramine 1mg /5ml Oral Suspension

Paracetamol 250mg + Phenylephrine 5mg + Chlorpheniramine 2mg /5ml Suspension

Protein with B-Complex and L-Lysine Syrup